Quality Service, Inc. is your go-to team for all your heating, air & appliance repair needs. For over 30 years, we have been the choice of Chicago and Northwest Indiana residents in helping with any home heating or cooling system or home appliances needs. We are ready to provide professional help with any installation, repair or maintenance needs you may have. Our certified, trained, and experienced technicians are always up for the challenge of diagnosing what is wrong with your appliances or heating or cooling system and bringing it back to working condition. The quality service our customers have always received from our team is what we pride ourselves on and is how we have built our business over the last 30 years. Regardless of what issue you may be facing with your heating, air conditioning or any of your home appliances, Quality Service, Inc. has the experience necessary to get the job done at a reasonable price. Contact us today at (708) 748-1946 to speak with someone about your issue.
Services We Offer:
Appliances
Our expert appliance repair specialists have years of experience identifying issues with all major appliances and effectively fixing them. Whether it is your refrigerator, washer/dryer or dishwasher, Quality Service Inc. can help identify and fix the problem without burning a hole in your pocket.
---
Cooling Systems
Central air cooling systems are another of our specialties. We specialize in installation, maintenance and repairs home cooling systems. Our services are high quality and comprehensive and range from installing your HVAC, vents, and parts to repairing any of the components in your cooling system.
---
Heating Systems
Regardless of whether you have a boiler or a furnace, if you are installing a new heating system or need help fixing it, Quality Service, Inc. is ready to help you. If you are located in the Chicagoland area or in Northwest Indiana, we can help. From diagnostics and complete repairs to installation of new components and units, we have you covered.
---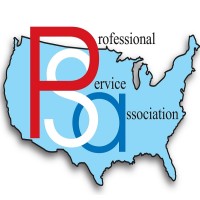 ---
** 24 Hour Service **